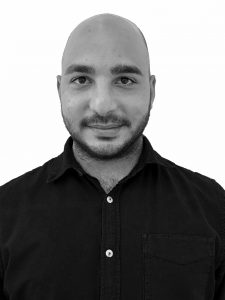 PROFESSIONAL ARCHITECT 
Valentino Moutzouris is currently practicing as a professional architect at Cube Architects.
In 2008, Valentino matriculated at St Conrads College in his hometown, Klerksdorp. He started studying Architecture at the University of the Free State in 2009. After successfully completing his bachelors and honors in architecture, he obtained his Masters Degree in 2014. During his studies, Valentino worked at Cube part time and this is how he became part of the Cube family. In 2015, he officially became part of the team.
He is passionate about architecture and brings fresh ideas to the firm. He is willing to tackle any type of project and with the help of the directors, ensures that it is successful.