Sioc Community Development Trust is a unique trust that aims at developing prosperity and sustainability in the Kathu community. The brief was to design an office building which would house GDF, a training facility, as well as provide office space to lease. The design had to incorporate skills transfer and job creation, to support the local community of Kathu.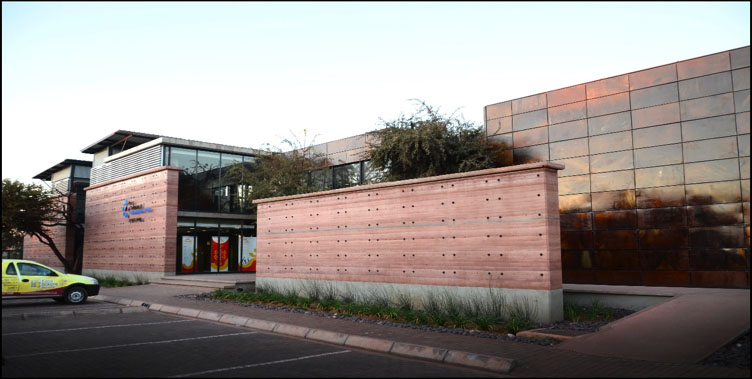 Conceptually the building was envisioned to be rooted in the context and culture of Kathu. The Semi-arid landscape of Kathu has very special and prominent features, namely the heavy steriotomic landscape versus the light tectonic camel thorn trees. These two elements generated the form giving of the building. The heavy rammed earth walls creating the north and western edges of the building and the light tree like canopy which forms the roof. The rammed earth construction was specifically chosen for its climatic benefits but also its social benefits. This construction method had the advantage of a skill transfer program, which empowered a small sector of the local community who were involved.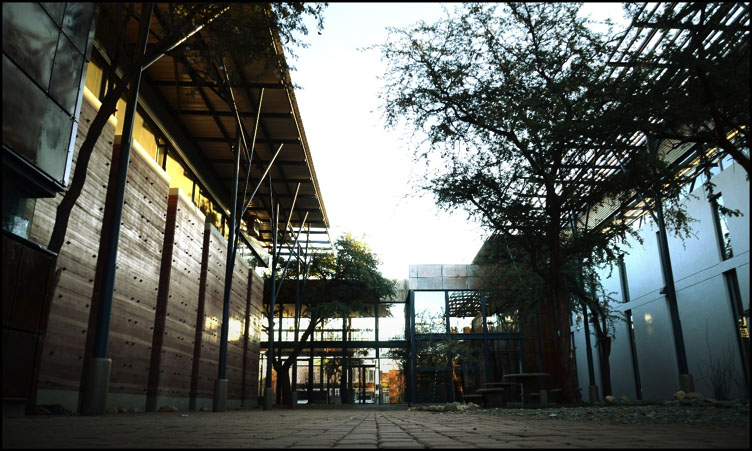 The proposed office building is situated toward the north east corner of the site, this allows for good public visibility. To achieve privacy from the shopping mall on the left the parking lot was introduced. The entrance picks one up from the western parking lot. The building is wrapped around a courtyard which allows both wings of the building to receive natural northern light. It also creates a protected outside area away from the prevailing winds. The hot summers are addressed with the large roof overhangs creating shade on the walls, cooling the walls down and transmitting cool air into the interior. During the winter the sun is at a lower angle and heats up the rammed earth walls transmitting warmth into the interior.
Sioc CDT building was generated out of the landscape, climate and the social situation of the Northern Cape.